Attention Parents/guardians, Please share this. Currently, at school, we have ten staff members out with sickness and 54 students absent with illness. Therefore, we will use our Alternative Methods of Instruction (AMI) for the remainder of the week. As a result, the students will be coming home with homework for the rest of the week. This work will count towards their grades, so please make sure that the work is completed and turned in on Monday, January 24th. We apologize for the inconvenience. The Dora R-III School District is committed to the health and safety of all of our students and staff. The school will dismiss today at the usual time, but once again, we will be out the rest of the week for sickness. If you have a child home today with an illness, someone will be in the central office from 3:00-6:00 pm tomorrow to pick up homework. We will keep GATE tonight, but if at all possible, we ask that you pick up your child as soon as possible today so we can start a deep clean in the building. If you have any questions about your child's homework, please email the teachers with any questions.
Senior night tonight for Lady Falcons 🏀 bs Gainesville. V at 6:00, senior night honoring, 1/2 JV after

After school tutoring will resume Tuesday, January 11th, 2022. Sessions will continue Tuesdays and Thursdays, from 3:30pm - 4:30pm until March 31st, 2022. There will be no tutoring during the week of March 14th through the 18th for Spring Break.

The deadline to go virtual or return to in person classes is January 5th by 4:00 pm
Dora Lady Falcons having a great time at 12 Courts of Christmas in Kansas City.
Dora Lady Falcons defeated Class 5 Neosho Lady Wildcats at 12 Courts of Christmas inside HyVee Arena in Kansas City, MO.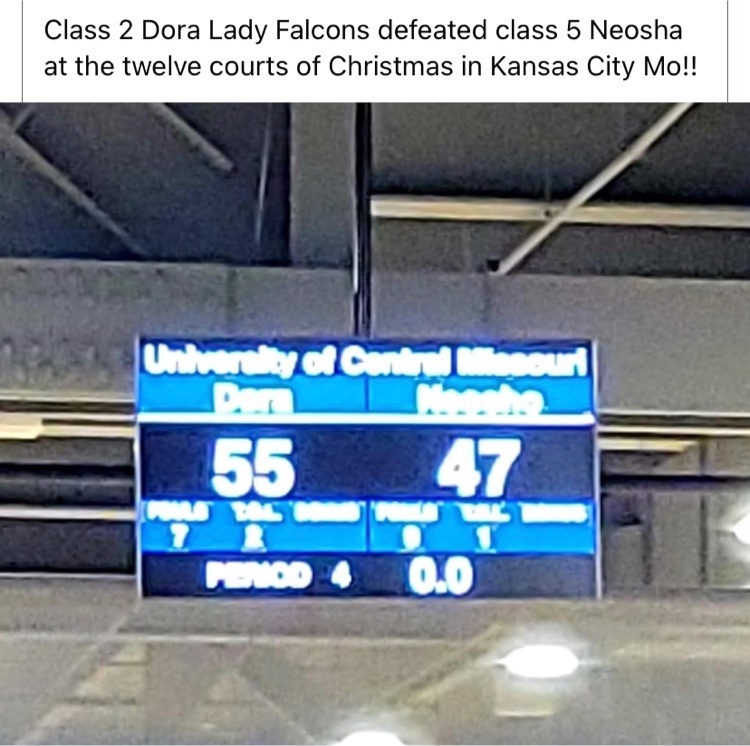 FACS Creative Sewing enjoyed making aprons!
Mr. Mitchell and some of the Middle School ladies taking part in "Grinch Day"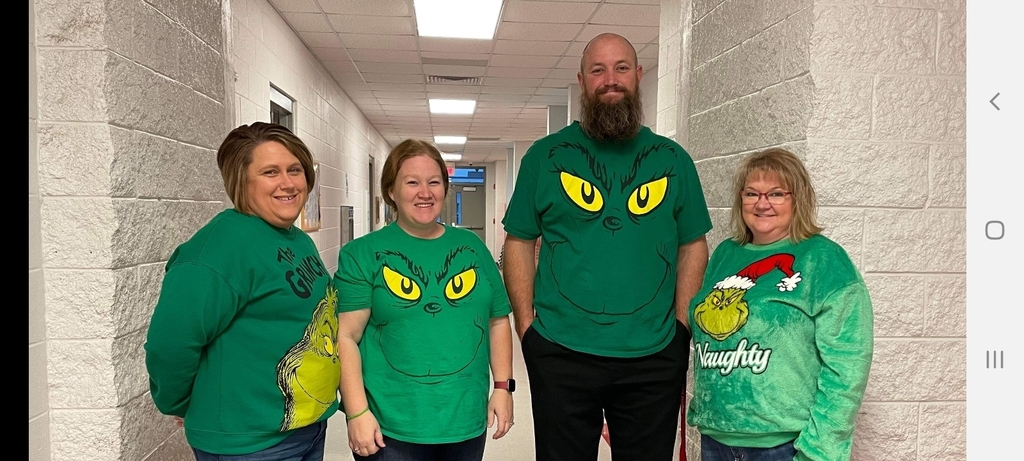 K-2nd grade enjoyed working on building gingerbread houses for a STEM activity today. They had a lot of fun!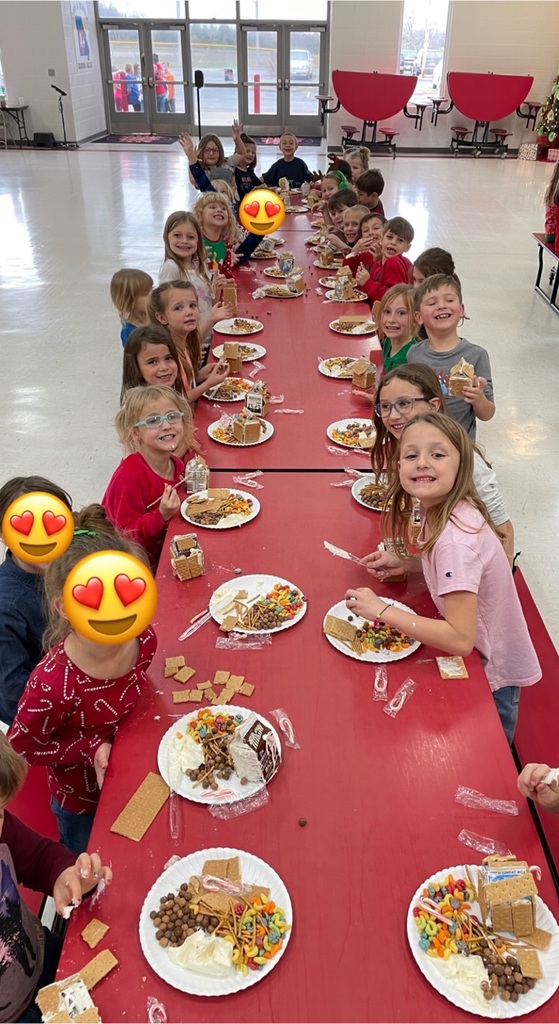 Attention Dual Credit Juniors & Seniors!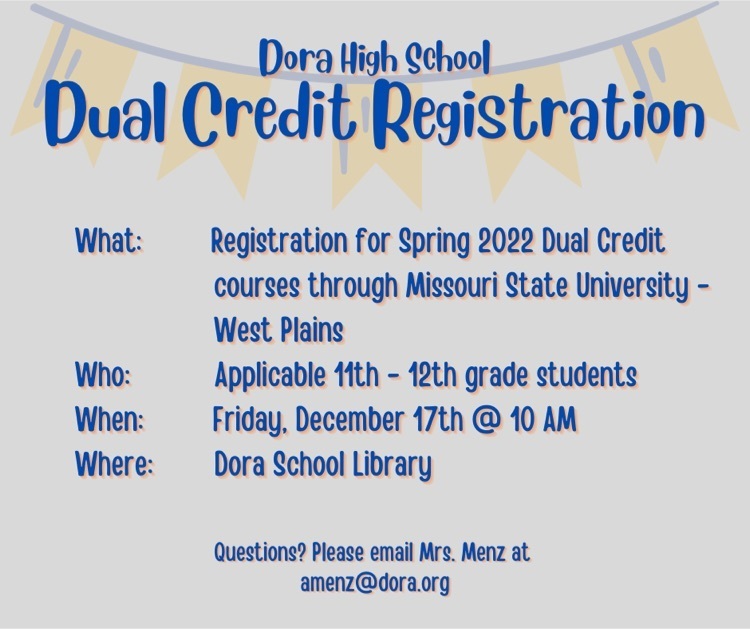 Mr. Mitchell and Dr. Woods sporting their ugly Christmas sweaters.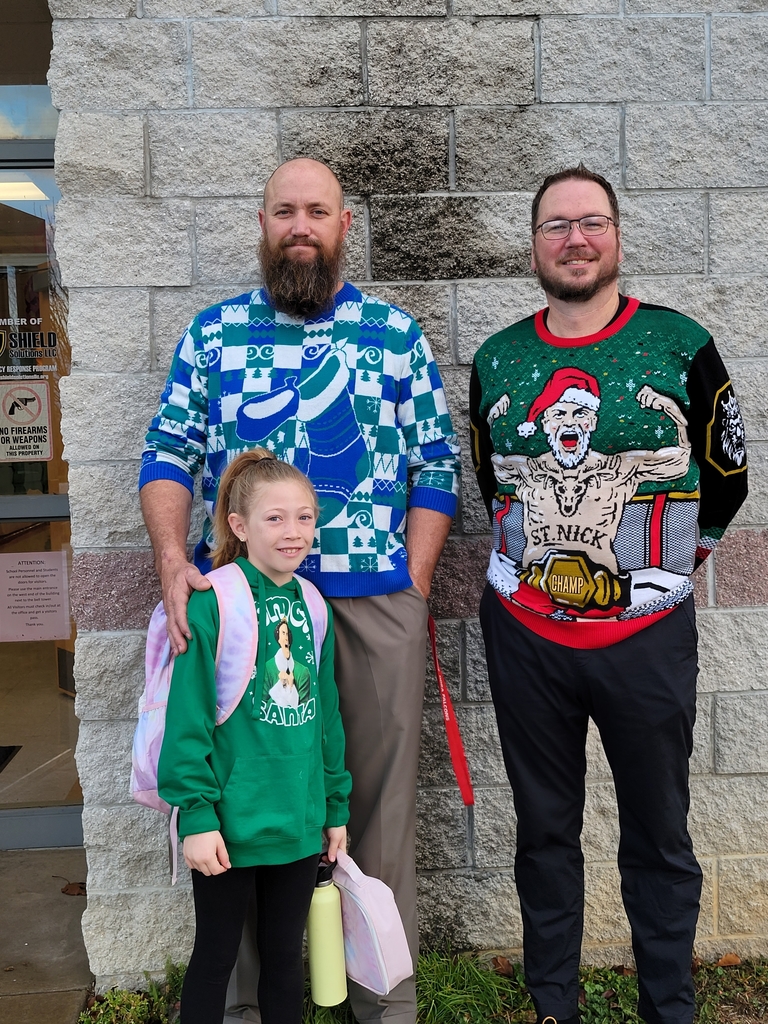 Update: The boys do play Eminence Thursday at 5:00. Girls do no play Thursday.
We would like to thank Mr. Bobby Grisham that sells popcorn at the ball games in which the money goes to the backpack program. Also we would like to thank Kenley Howard, Easton Carter, Brylon Mayberry, Hanna Bunch, Cally Depriest, and Coach Reynolds got going and helping them box the popcorn today! They boxed 203 boxes today!
Due to the threat of severe storms our band will not be participating in the Gainesville Christmas parade tonight.
Here are some more pictures of our great assembly today.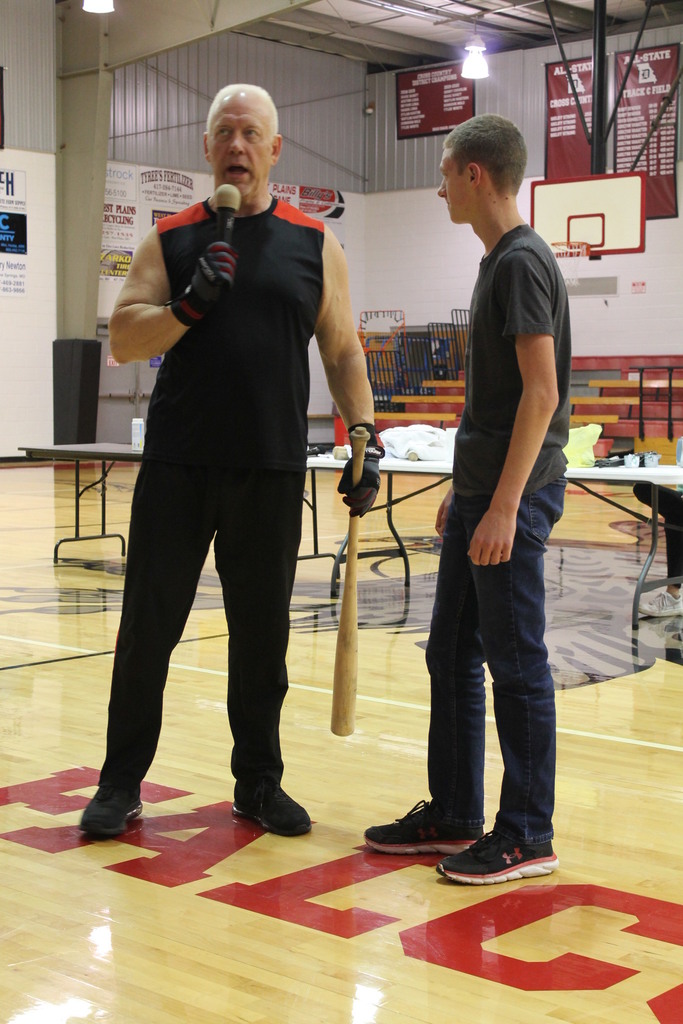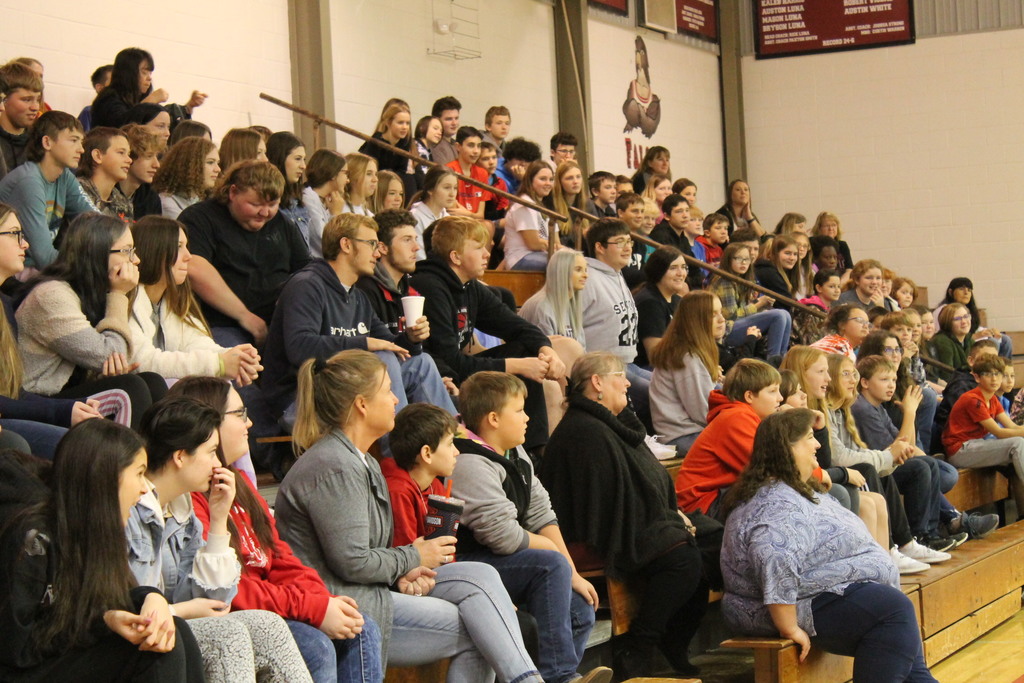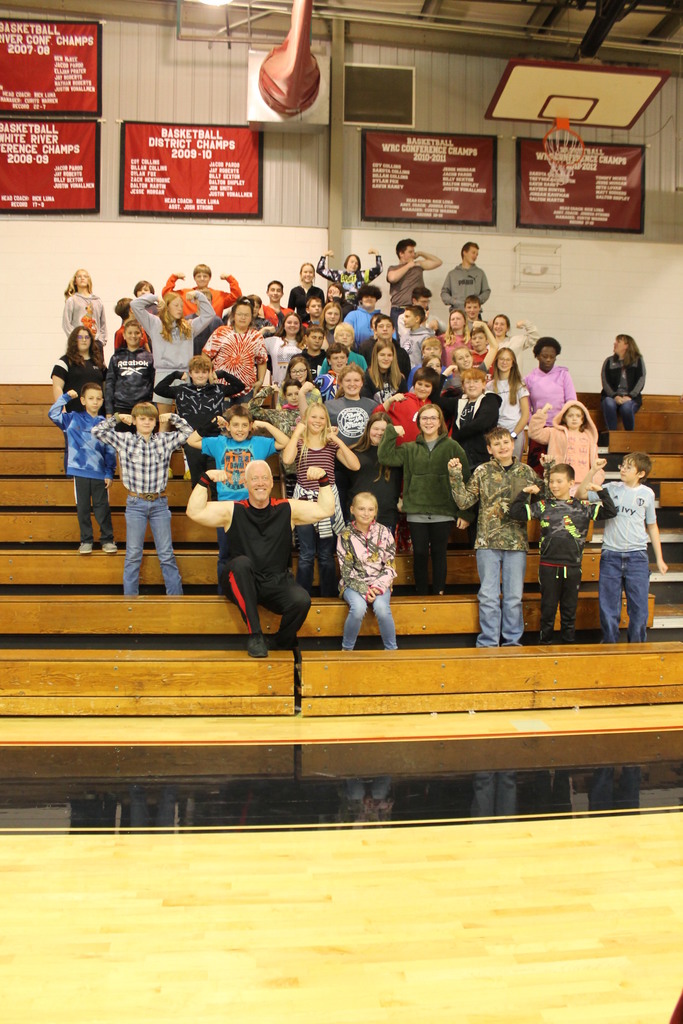 We had the pleasure of having Mr. Steve Carrier from the "Power Force Team" visit our school today. He uplifted our students with his positive message of goal setting, positive thinking, and showing what everyone can do if they choose to set their mind in the right direction.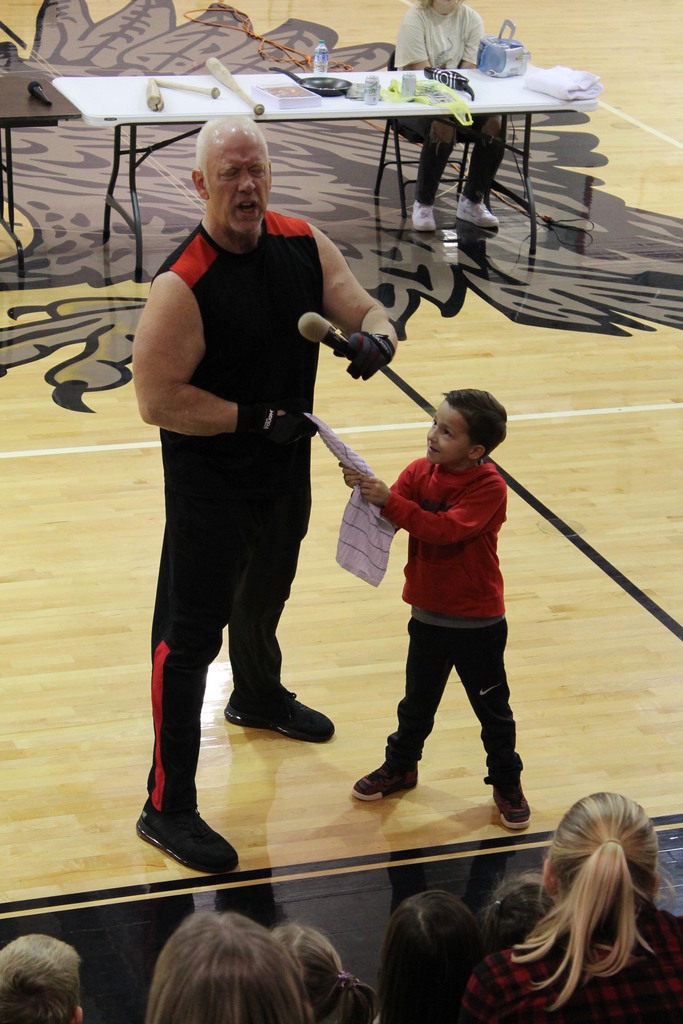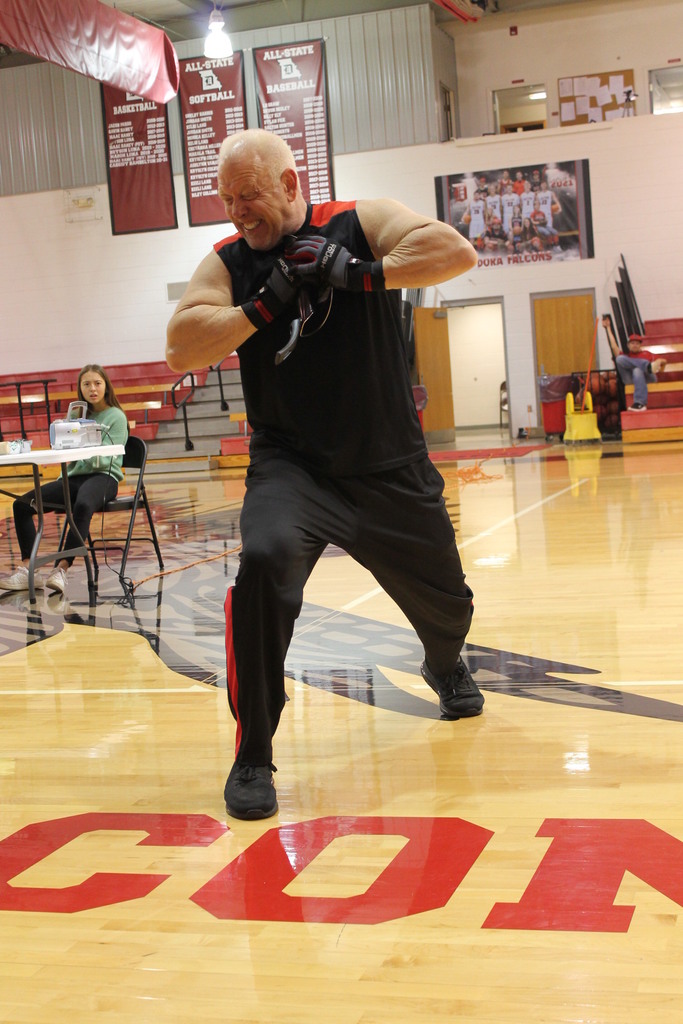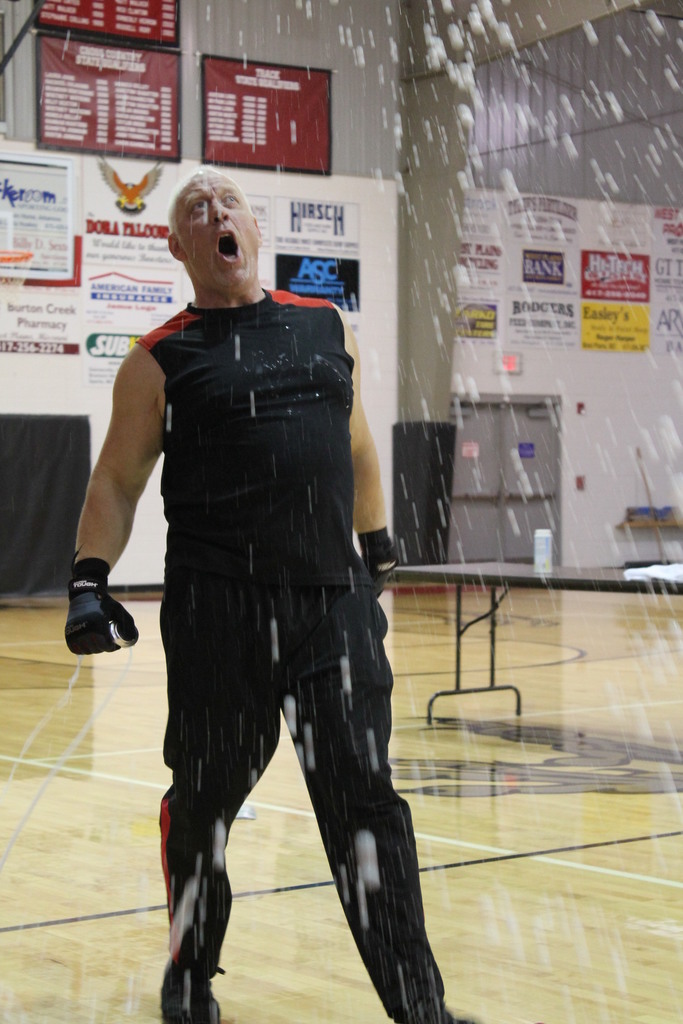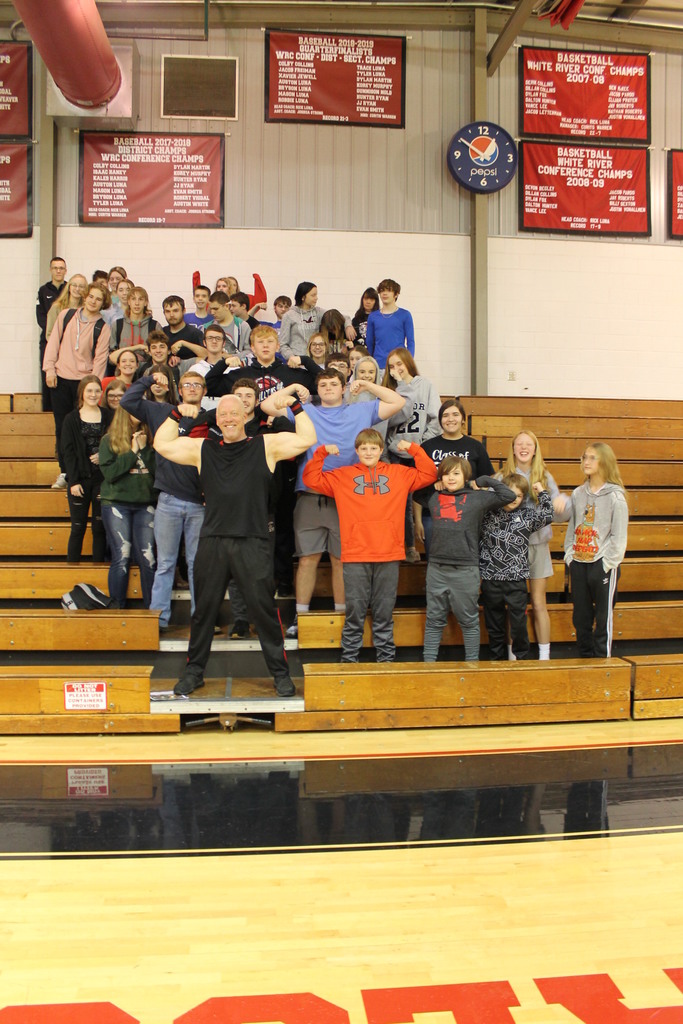 Art Club teamed up with the preschoolers to create the backdrop for the Christmas Program tonight! Splatter painting was a lot of fun!

In art, the students have been learning about Charley Harper. Charley created non-realistic animals and insects out of geometric shapes and lines. The students' Harper inspired art turned out WONDERFUL just in time for winter break!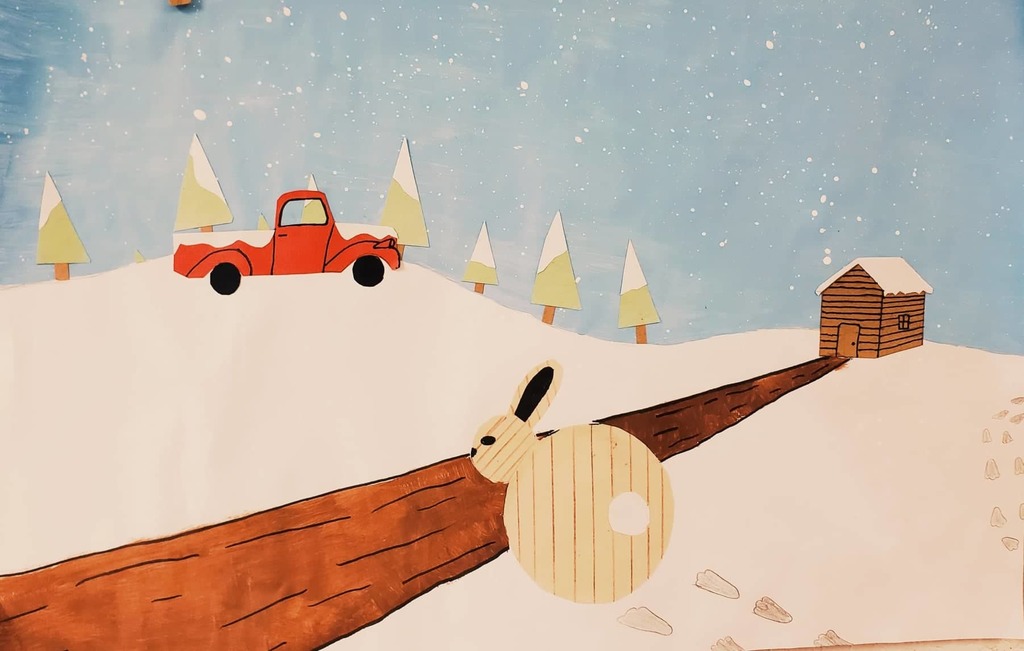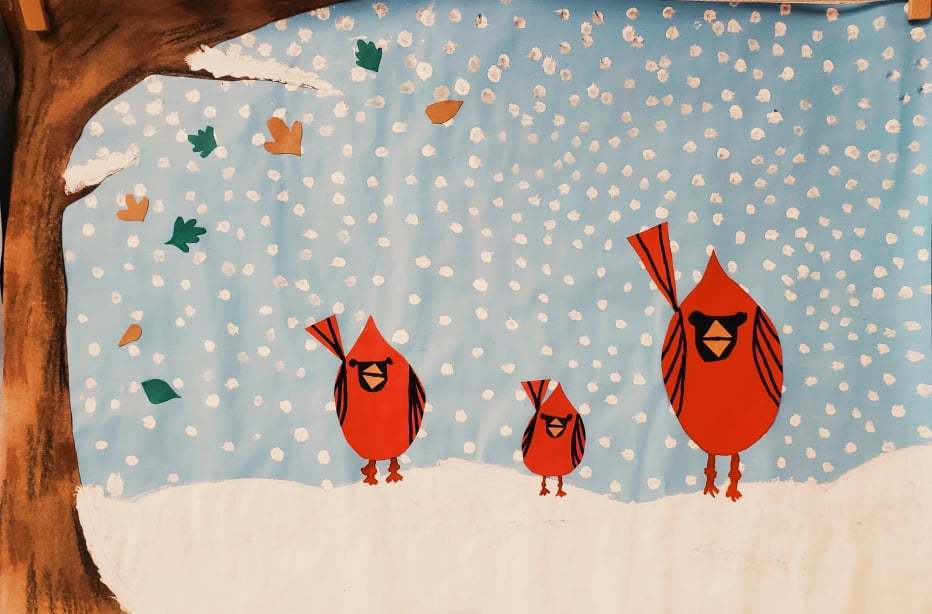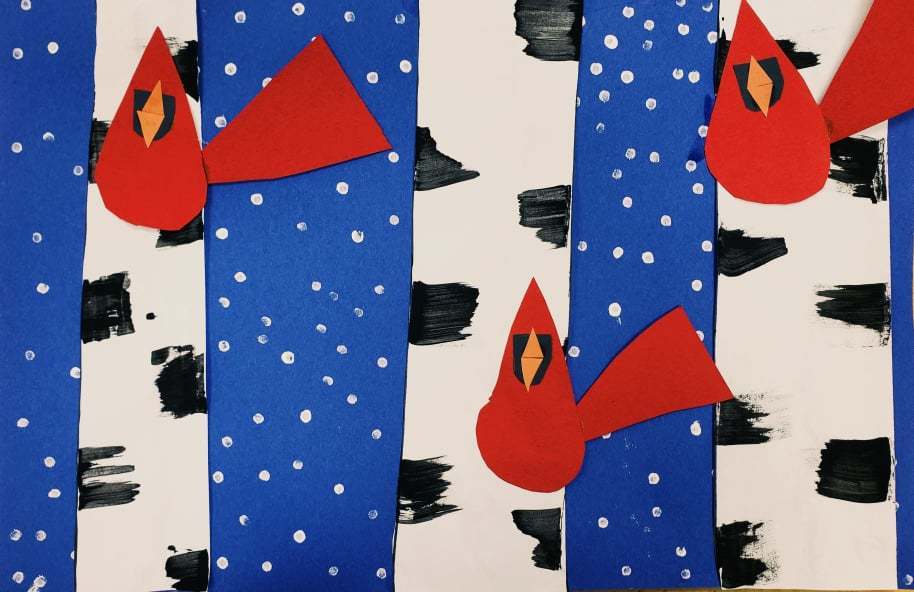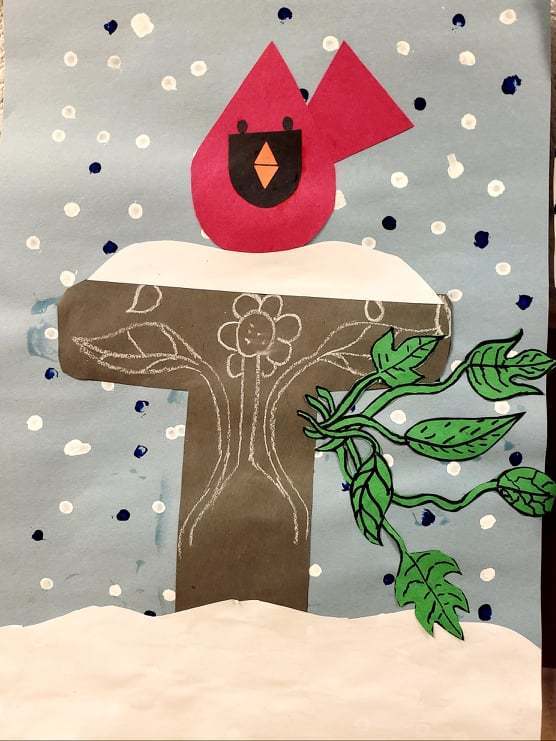 FCCLA's Christmas party with snacks and making Christmas ornaments!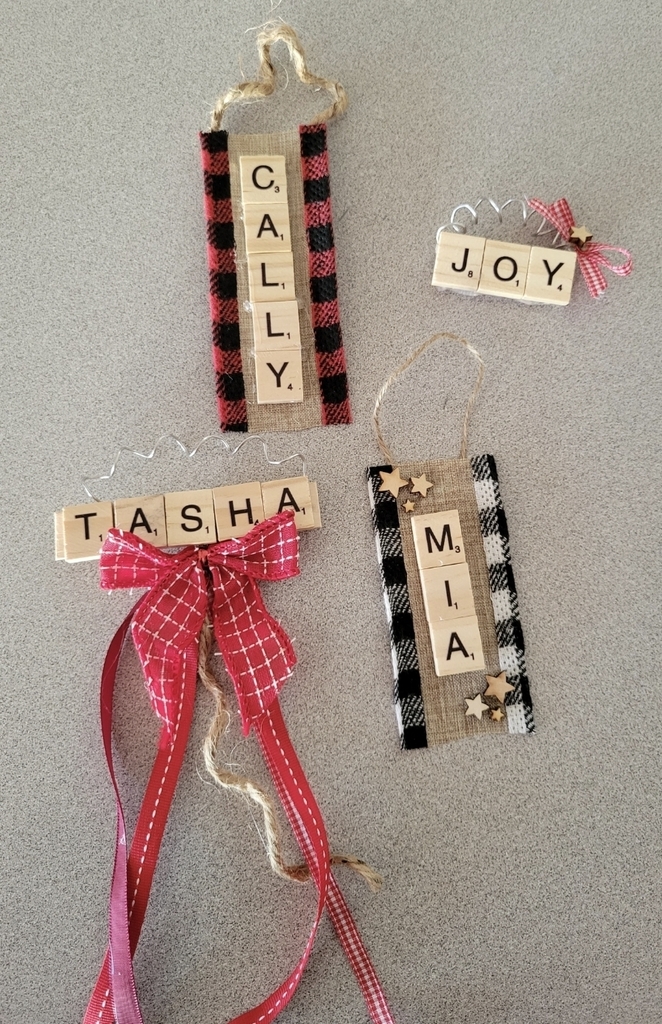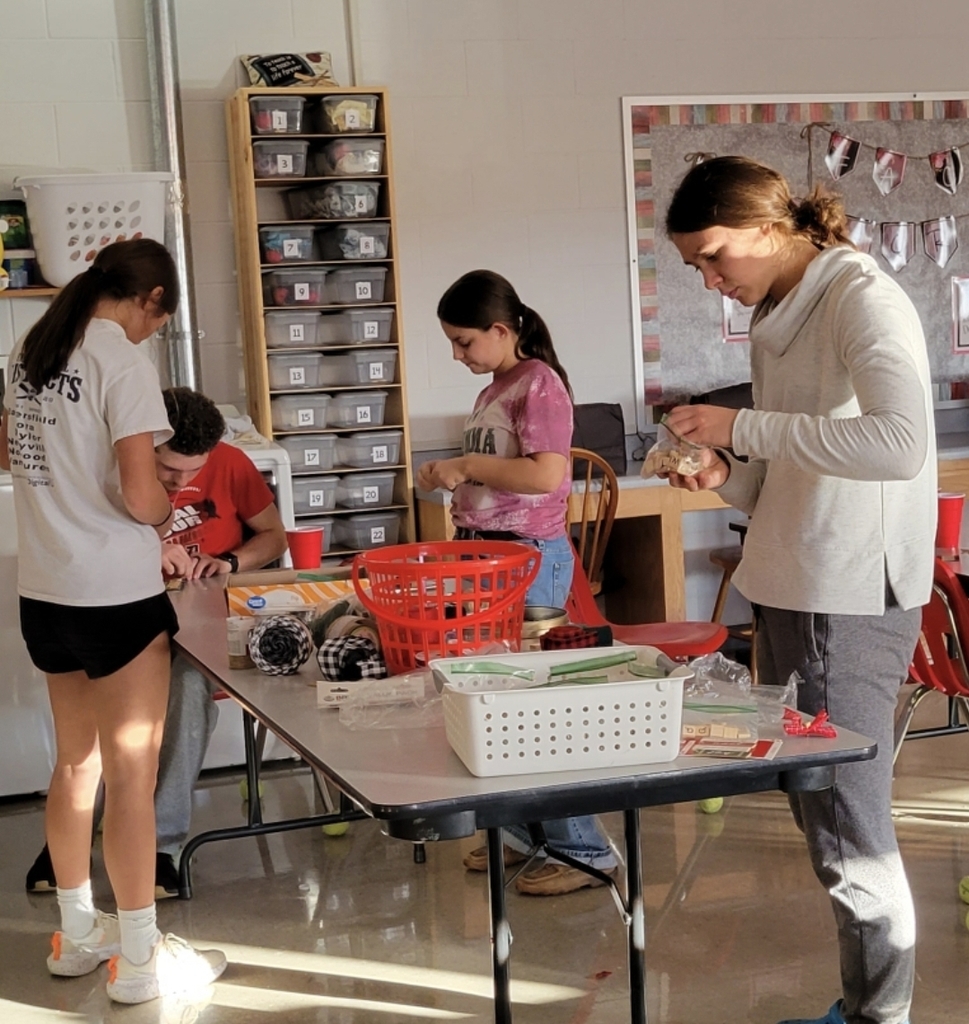 Food Drive