We are extremely excited to announce that we have hired Coach Kaitlyn Perkins as our new Head Volleyball Coach . Coach Kaitlyn is from Willow Springs, Missouri. She played four years of volleyball at Willow Springs High School. She helped lead her team to a District Championship and was named team MVP in 2018. She continued her playing career at Crowley's Ridge College in Paragould, Arkansas. She has found herself atop many categories in the Crowley's Ridge record book including most career digs, most digs in a single season, and most sets played. In her senior season, she was honored by the American Volleyball Coaches Association by being named a 2021 All-Region Honorable Mention and was number three in the NAIA for digs/ set. Coach Kaitlyn has 10 years of playing experience at the high school, travel volleyball, and NAIA levels. She has four years of experience as a Volleyball Coach for travel club teams as well as Private Lessons. She graduates from Crowley's Ridge College with a BSE in Physical Education and a Minor in Business Administration. We would like to extent a big welcome to Coach Kaitlyn and look forward to all the great things she will bring to our Volleyball program and our school.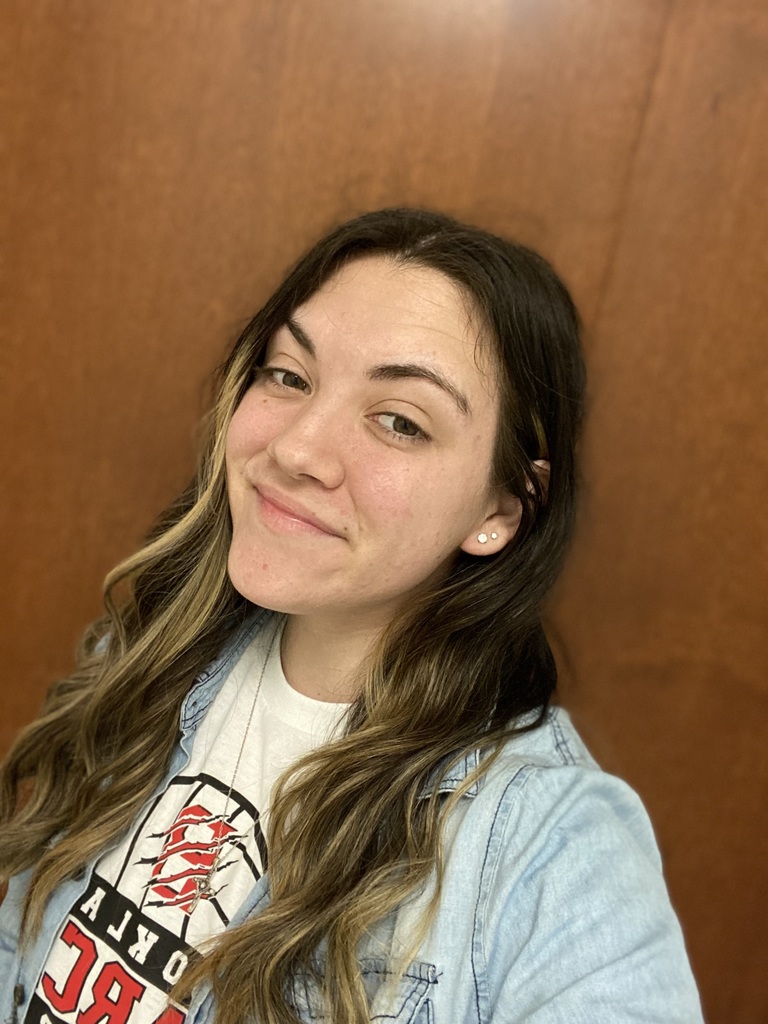 Today, we mixed art with science! We learned about BUBBLES!!! The colors of a soap bubble comes from white light, which contains all the colors of the rainbow. The students created their own rainbow colored bubbles using chalk pastel!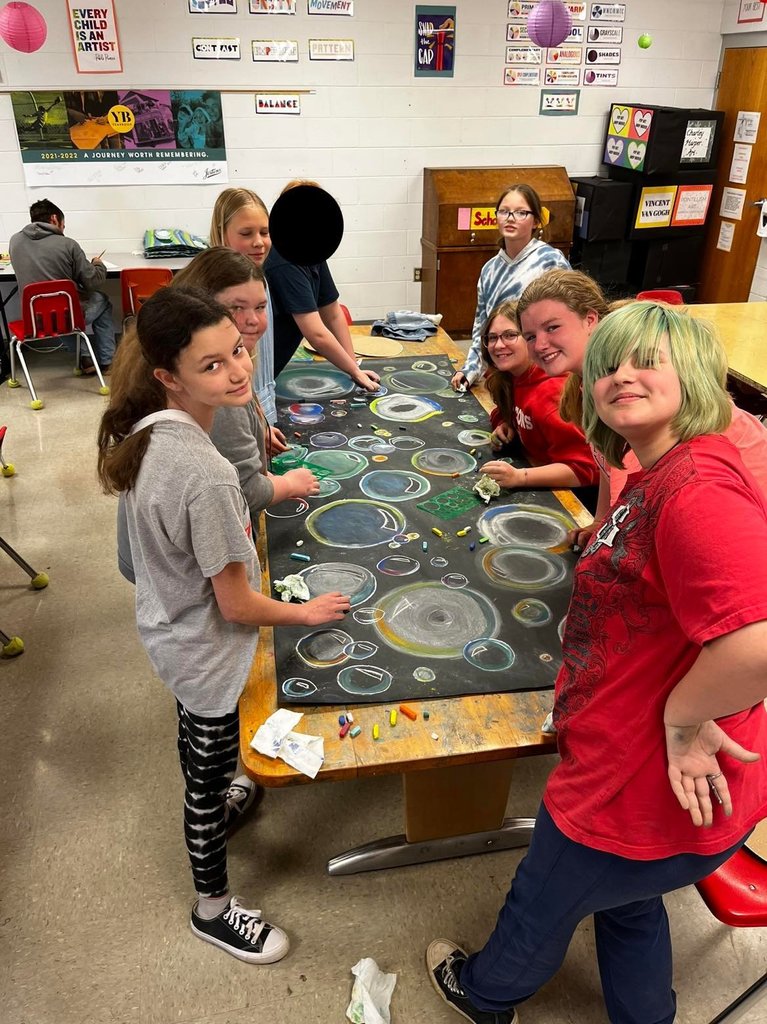 We still have several prizes not found on Thursday in our FCA Easter egg fundraiser! We will be selling eggs again this week! 2 eggs for $1.00!!!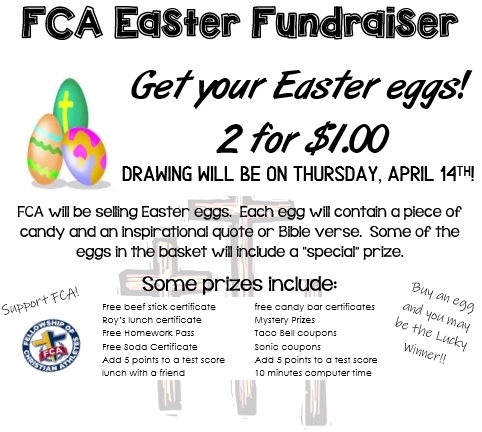 2nd Grade enjoying an educational field trip to the Laura Ingalls Wilder Museum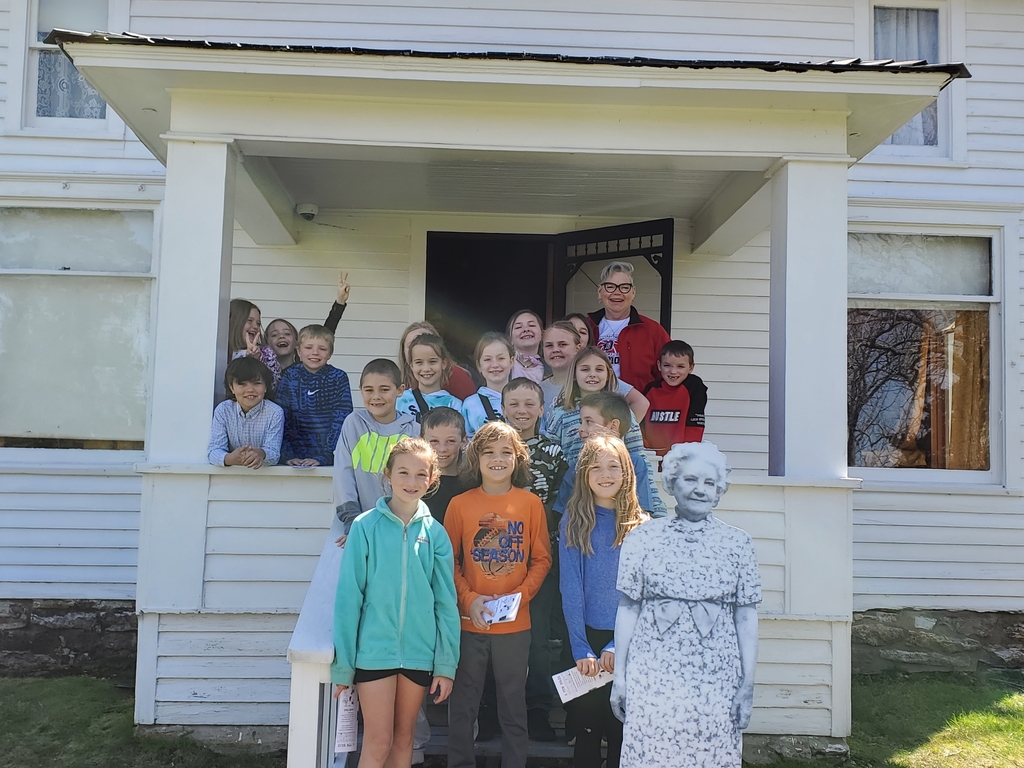 Second grade celebrated Pioneer Day. We made butter and quilt blocks. Played old fashioned games. Tried our hand at sewing and button strings. Then we had hot biscuits with butter and maple syrup. A sticky fun day was had by all.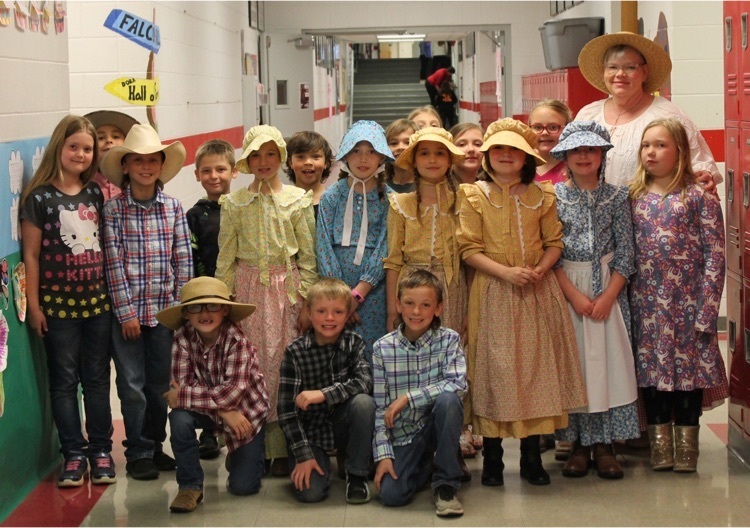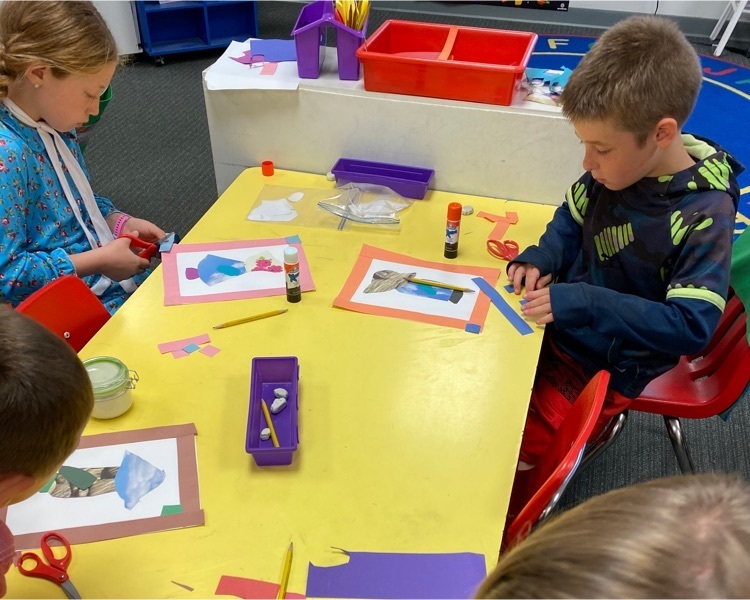 Help support FCA!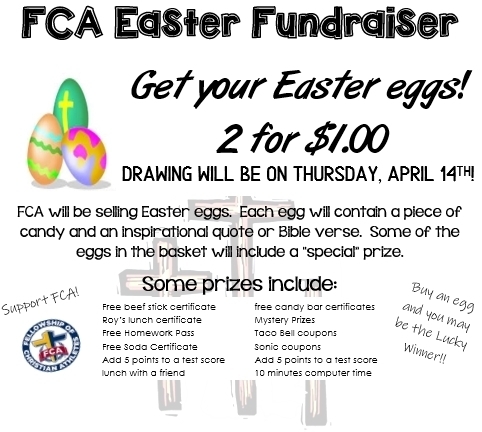 Baseball update. Due to weather coming in tomorrow. We will play Norwood tonight after Conway.

The Dora Art Show is Thursday, April 14th beginning at 6:30 p.m. Come take a look at what your children have been working so hard on this year!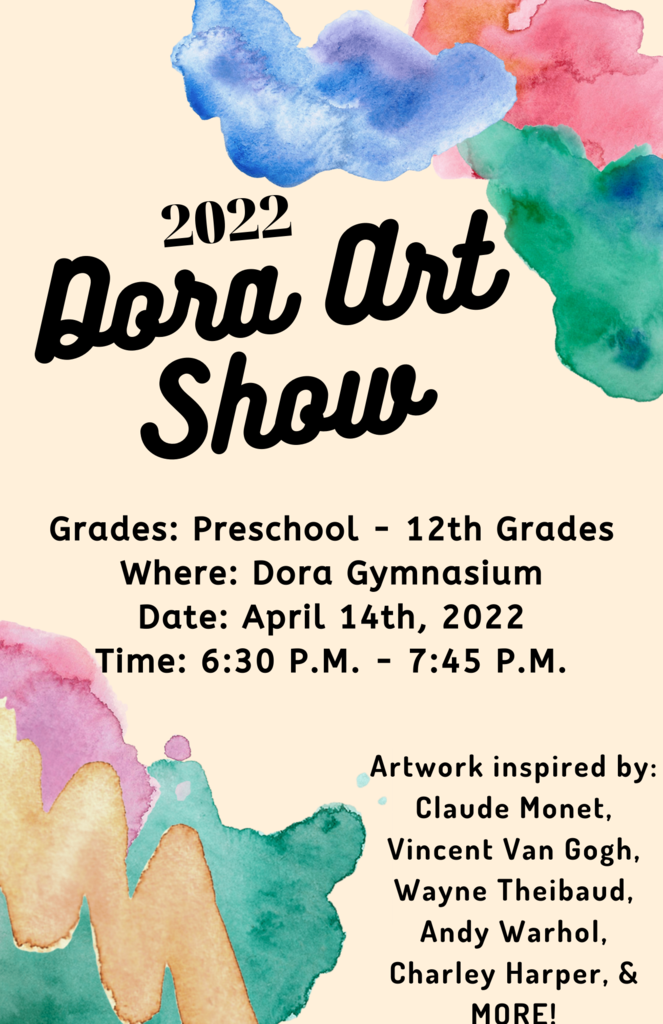 Senior Transcript Requests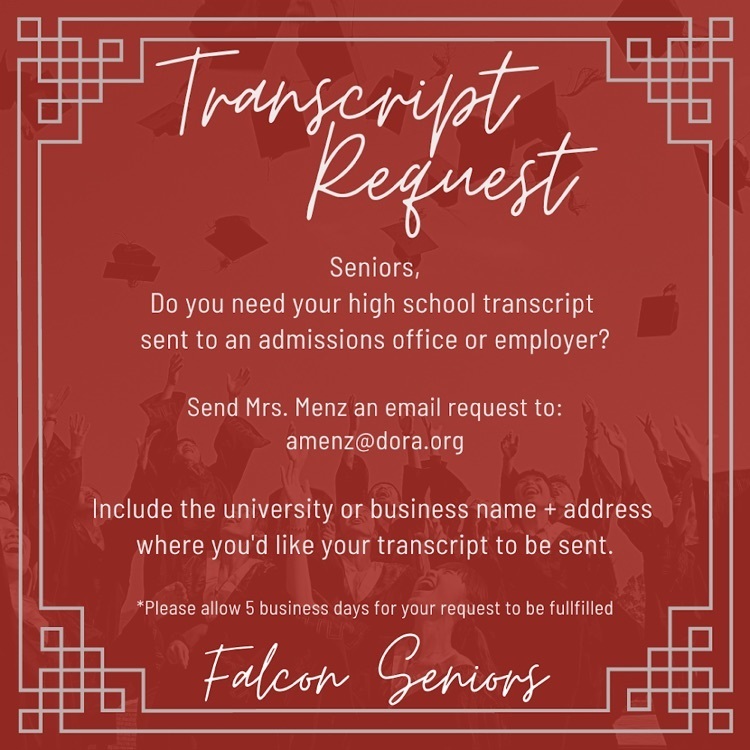 Softball and baseball vs Bakersfield for today has been canceled.

Summer League softball and baseball!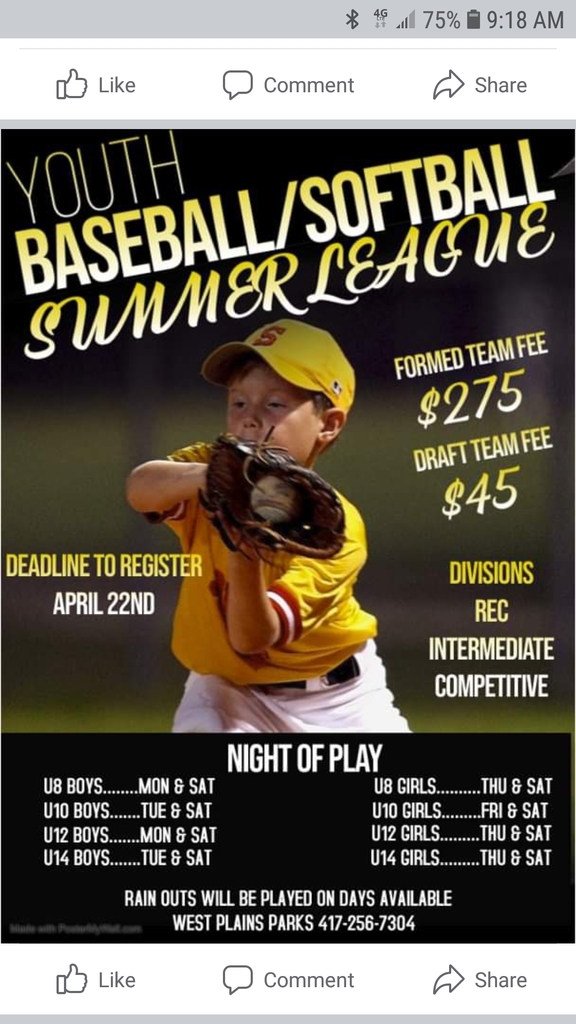 Parents, don't forget about our girls basketball camp coming up in May. Forms went home last week with every girl grades K-6. Registrations are due April 21st. Please send payment with your registration (if you haven't sent payment yet please do so before April 21st).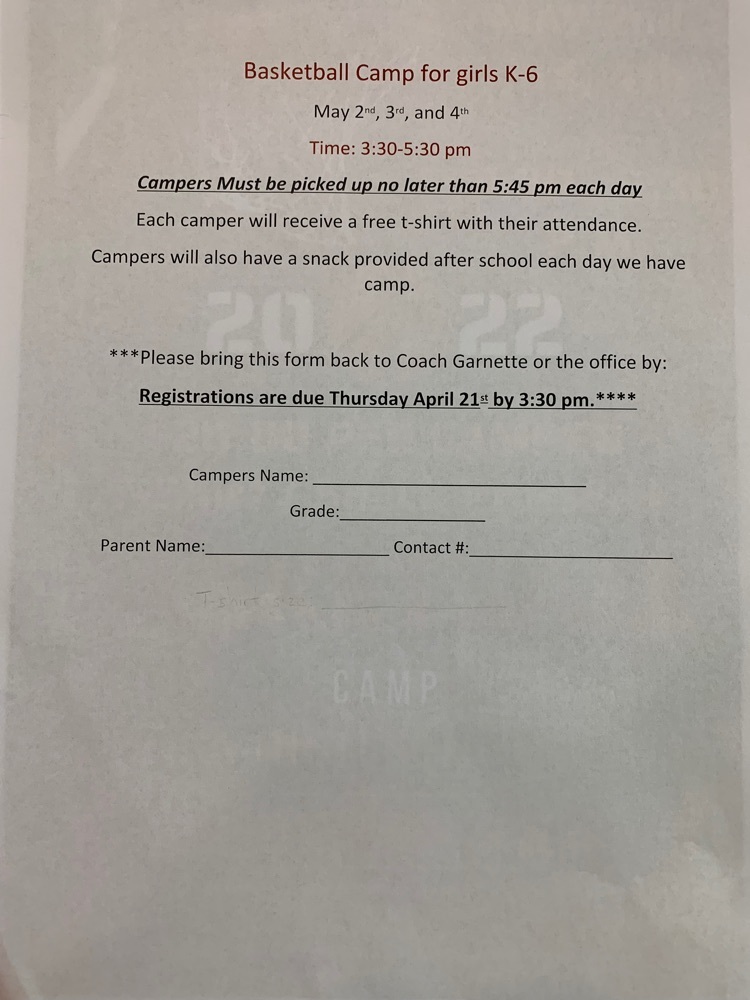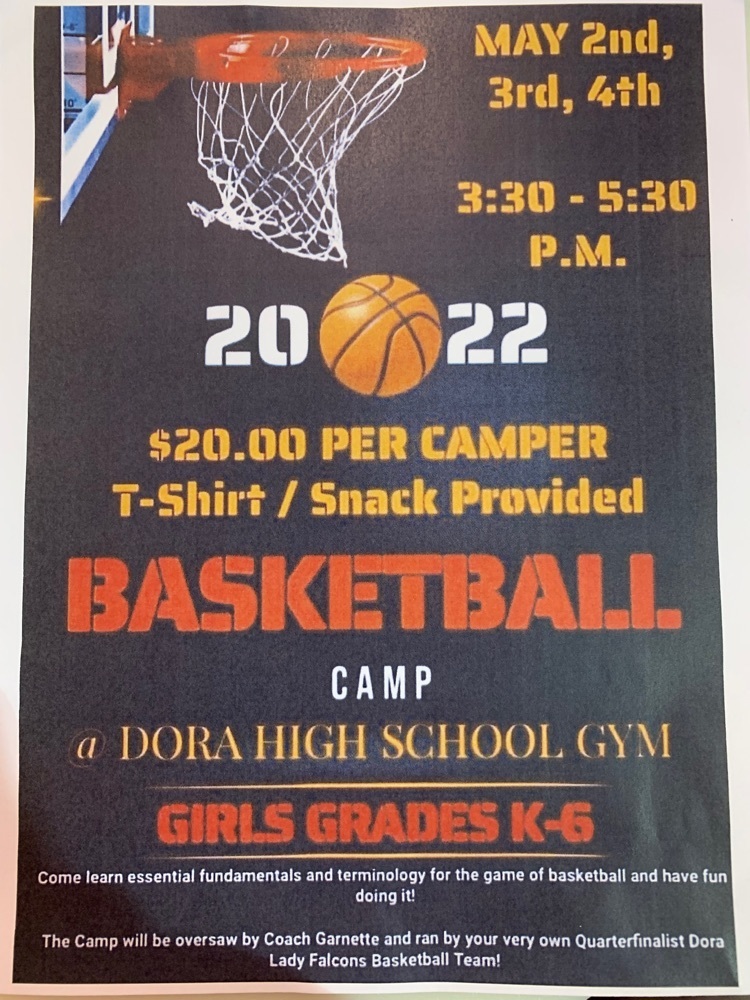 The Dora Track and Field Team showed up last night at the Aah Grove track meet. They went home with lots of new PRs, a few new events run, and a girls 4X400 3rd place ( Cally, Chloe, Charli and Emma ), a boys 4x400 3rd place ( James, Kendall, Michael, and Cade ), Emma - 4th in the girls 1600, Autumn - 1st in the 100 m dash, 1st in the 400 m dash, and 2nd in the 200 m dash. They run next at WP on Thursday the 14th @ 4:00.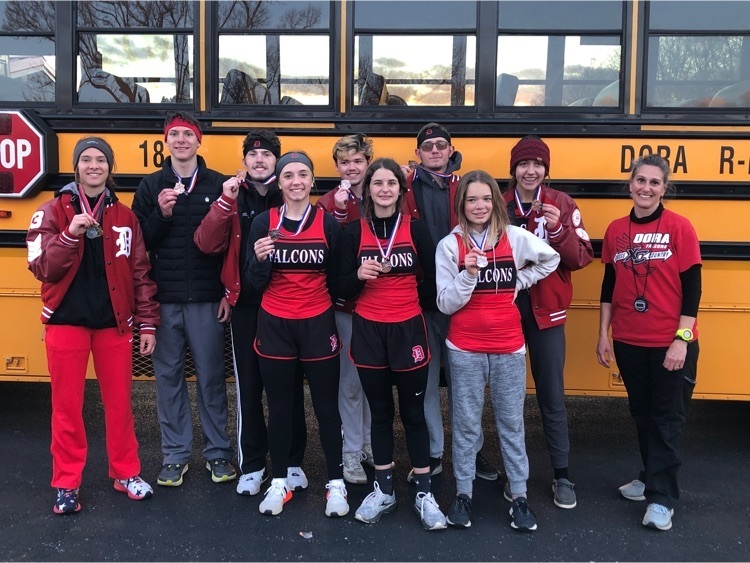 This Saturday

The track meet for today 4/4 has been canceled due to weather.

It may be gloomy outside but Taegyn & Ruby brought us a little sunshine when they stopped to give Holly some belly rubs!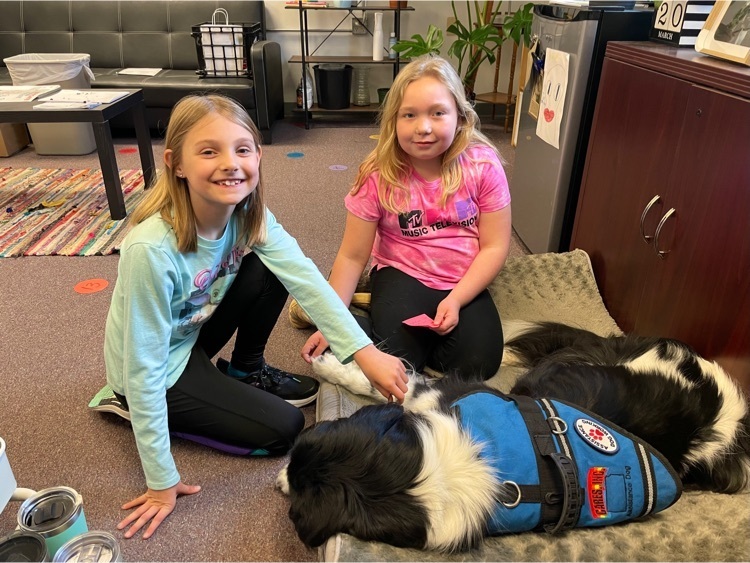 It may be gloomy outside but Taegyn & Ruby brought us a little sunshine when they stopped to give Holly some belly rubs!

There is no baseball game today at Plato.

The first grade class worked together to research George Washington and take notes. Then they wrote their very first research paper.

Who will have to kiss the pig during the M.A.P assembly!? Voting ends on Tuesday, April 5th!